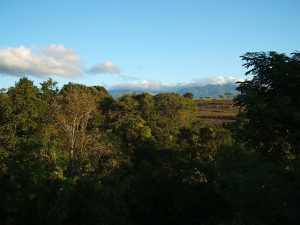 Since its inception in 1999, over 2000 trees comprising 370 species have been planted in the field and nurtured. The area's micro-climate has a distinct dry season of 6 to 7 months that provides the opportunity to display a different range of species than in neighboring regions.
The primary focus of the garden is for biodiversity conservation, and education about the importance of trees to human survival.
The garden collections include Philippines / Visayas Natives and Endemics, Native Deciduous Forest of Negros Oriental (Molave Forest) and a comparative reforestation species collection.
Our collections also include Exotic Ornamentals, African Savannah, Australian Area, American Desert, Cycads, Palms, Bamboos, Conifers, Orchard & Silviculture, and Medicinal Herb Garden.
An ethno-botanical guide to all species displayed has been prepared that provides detailed information about each species and its importance to human kind.
The principle of environmental sustainability has been guiding the garden's development. For example, all watering on the site is powered by a solar pumping system and the methods for soil improvement are totally organic. The visit includes display of sustainable energy and technology hopefully soon suitable for local communities.
The garden's development has been privately funded, with little external support. However, it plans now to seek more support to further the implementation of the garden's objectives. It is important that consistent effort is applied to fulfill the vision of the garden for biodiversity conservation and education. A Management Plan has been made to clarify the garden's Mission and Objectives, document the collections, and identify actions, tools, and networks that will assist in bringing the garden's vision to fruition.